Build
Thompson Construction, Inc. can build your family a new, quality home in Sonoma County. Our range of expertise encompasses just about every aspect of interior and exterior home construction. With our deep bench of talented professionals and our ability to respectfully listen to our client's needs, we are confident that Thompson Construction, Inc. is the right contractor for building your new home.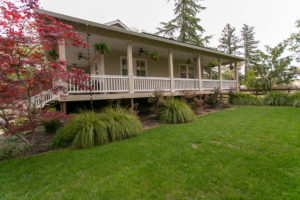 As a family company, Thompson Construction, Inc. understands the challenges homeowners face when taking on such a significant building project. With Thompson Construction, Inc., you can rest assured that you've chosen a contractor you can trust. A member of the Thompson family will be on your job site each day; we always make sure clients can meet our subcontractors, and you'll receive daily reports on construction progress. With our strong reputation in Sonoma County, we can also help clients get custom elements that they may have thought were out of their budgets.
Thompson Construction, Inc. does more than build homes; we build communities. It's no surprise that many of our clients have become lifelong friends.